Come home to a space you love living in.
We believe everyone deserves to live in a beautiful home. One that reflects YOUR personal sense of style, what's important to YOU and the way YOU live. With 30 years experience in the industry, and an amazing portfolio of interior design work, Judith Mahlin Carter & her team can make your design dreams a reality.
I contacted [Spaces] this past summer to discuss updating my very beige and traditional tract home first floor. I wanted a more modern look but not too modern, with some traditional elements. They understood the look I was going for and then some. Judith and Alicia pulled together a color palette, furniture, accessories, etc that I NEVER would have selected in a million years. They completely renovated my kitchen (without replacing cabinets or changing floor plan) and revamped my family room entertainment niche. The results are astounding! ~ Lynn Gerveler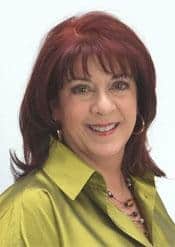 About Us
Interior décor and decoration has been a passion of Judith Mahlin Carter for more than 30 years.  As a past board member of the International Furnishings and Design Association (IFDA), Judith has been transforming the art of interior design in Arizona since 1991.
Spaces Interior Design offers fresh interior design ideas for your home living spaces. We design bedrooms, living rooms, family rooms, nurseries, kid's rooms, and patios.
We can help you with any residential project. We offer design services from hourly consultations to complete home renovations, including kitchen & bathroom remodels, fireplace updates, and outdoor living design. We work with the area's top contractors and vendors, so you can be assured of satisfaction from design to project completion.