We're in the process of finishing a design project that we've been working on for most of this year. The project is nearly complete and we are down to needing a few accessories and finding "the perfect chandelier" to hang in a seating area in the Master Bedroom. However, we received a request from the client…recently retired, they wondered if THEY could they shop for the light fixture on their own? This is a client that ENJOYS the thrill of the hunt, and now that they have time on their hands, wanted to do "a little shopping". The issue was – they had no idea what to look for. So with a little professional assistance from us in the way of concept photos, finish selections and proper dimensions, off they went. Daily, I would receive texted photos and would reply with either "yay" or "nay" – until we narrowed down the choices and the client was able to make a final selection. Now, not only do they have a chandelier they love, they also have a fun story to share about their design adventure.
So this got me thinking…how many other people out there are like our client? Some want the look of a professionally designed home – but can't afford the price of a full-service interior designer. Others enjoy "the thrill of the hunt" and would like to participate in the design of their home, if they only had some professional guidance to point them in the right direction and keep them on the right path. Their own personal, professional, Design Coach if you will.
If this sounds like a winner to you……… contact SPACES Interior Design today to find out more about our new Design Coaching program. Let us professionally guide you in creating a home you'll LOVE living in!
Sitting Area After: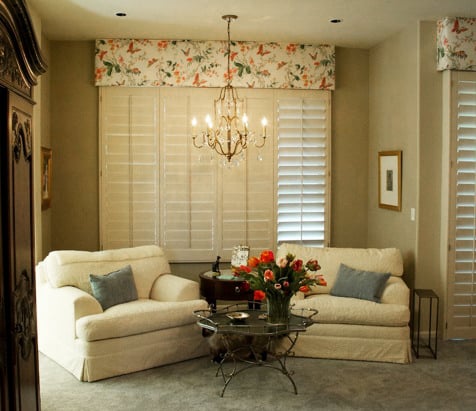 Sitting Area Before: